Hello all my adventure started in another thread but I decided to make a new one for reference.
So I own a TP-Link 265 HD (glorified EAP245 v3 with tweaked tplink firmware to allow more clients)Everything was working great with the OpenWRT 245 firmware. I had a play with one of the online image builders trying to strip down packages and seem to have bricked the device.
So I've soldered a header on and linked the left two pads inside the white box on the picture below not sure if I need to pull down to gnd (link the right two pads)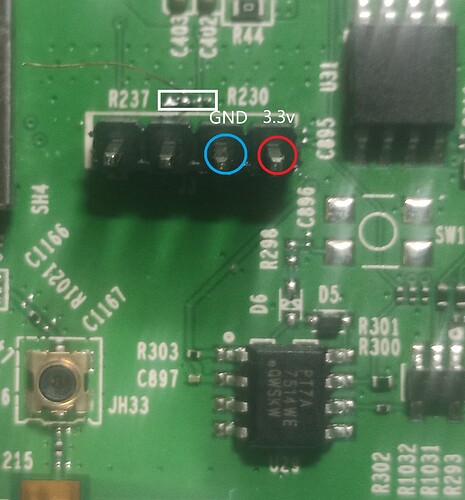 anyway using putty at the settings described on the eap245 wiki and don't seem to be able to make a connection on the two left most pins the wiki spoke of a pin out on the back of the board but I don't seem to be able to find it anyone have any ideas?