Hi tHere,
my first post after a lot of reading on this forum to config my router (coming from dd-wrt), so please bear with me..
I'm using OpenWrt (latest) on my Lynksys WRT3200ACM, and this is working perfectly. (using OpenVPN and VPN policy routing.
For different reasons I blocked dns from Google (8.8.8.8 and 8.8.4.4) in Network->Firewall->Traffic Rules.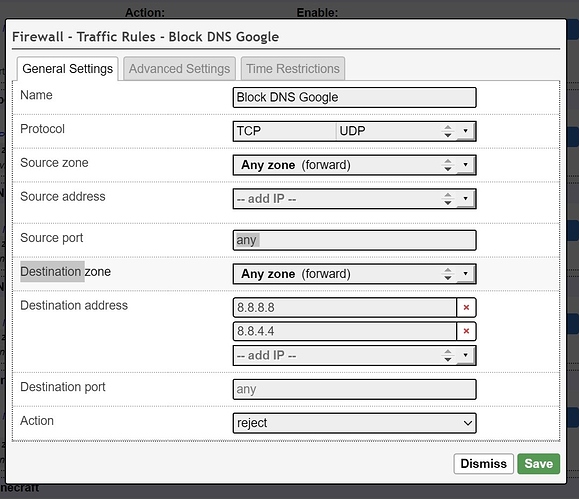 When I run Wireshark, see screenshot, you can see that Netflix on my settopbox (I can't change settings on that box) still uses 8.8.8.8.
(I have a screenshot, but can only upload one picture, because I'm a new user
)
What am I doing wrong in the firewall setup?
Changing Destination address in WAN ore VPN instead of Any Zone is giving the same result.