Since a few weeks attended sysupgrade isn't functioning as expected.
After "Search for firmware upgrade" a new firmware is found (i'm on snapshot).
So far so good, but after "Request firmware image", normally this takes a minute or so, almost immediately an old firmware is shown to install.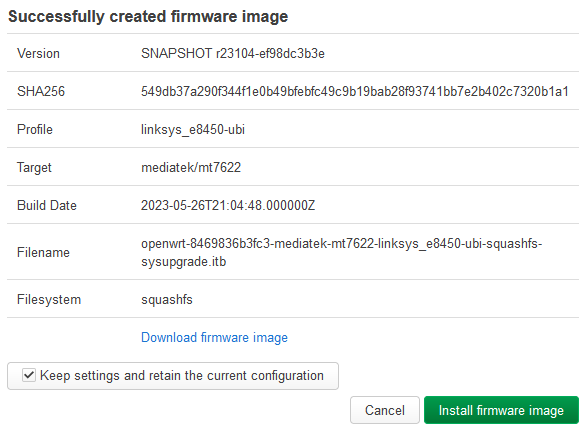 Cancelling the upload at this point and do again "Search for firmware upgrade" results in: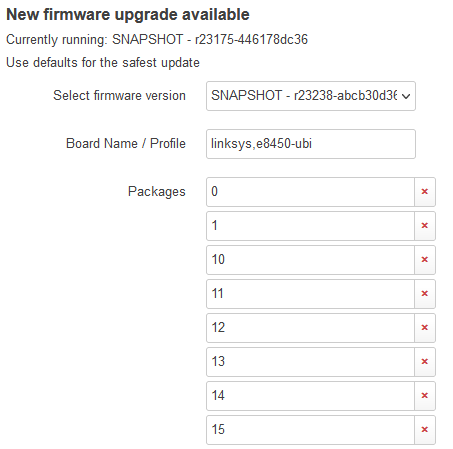 What i did until now
Use auc. This works. But i want attended sysupgrade to work.
Uninstall attended sysupgrade and reinstall it. This works as long as the last step (Install firmware image) isn't cancelled.