Hi~ I'm just a beginner with openwrt.
My network structure is Internet Service Provider Router - My Router - openwrt(ADguardHome) on RP3.
I was surprised to open the AD Guard Home dashboard today.
A strange IP address is appearing in the internal client list.
Like the picture below.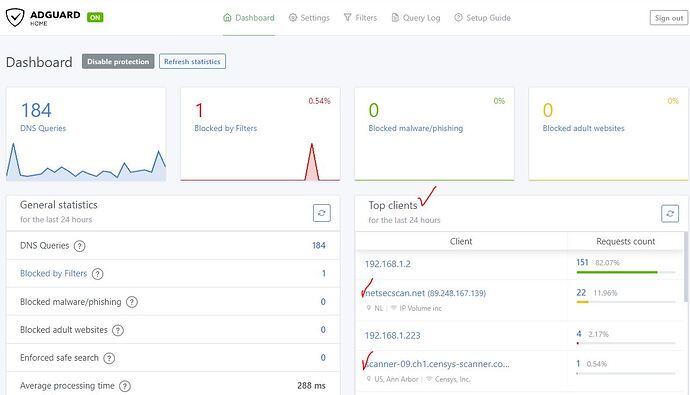 The list of IPs displayed as clients is as follows.
89.248.167.139
106.75.169.79
103.203.59.3
167.248.133.135
167.248.133.60
64.62.197.216
45.79.184.52
After looking at a few, I can see that they are network scanning companies. But I don't understand how they can be my internal clients.
Can someone explain this case?
I am very perplexed.
thanks.