Hi there,
I setup a guest network following this tutorial: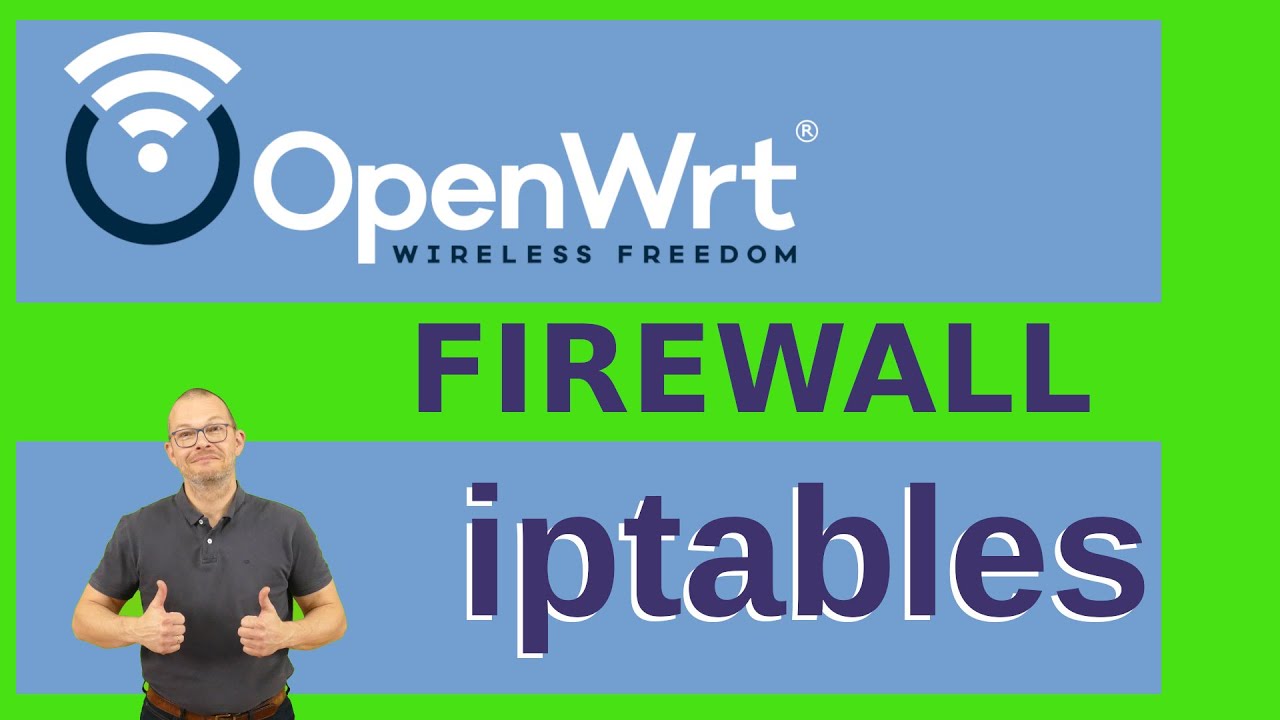 I tried, it worked, I could use the guest network just fine.
Then a day after I neeeded to reconfigure AdGuardHome setup because at router shutdown and restart it seems it went out of memory (I suppose).
Well now I see AdGuardHome correctly works, meaning that it listens on port 53 and processed the DNS requests, DNSmasq has been moved to port 54, instead.
My issue is my guest network fails at giving an IP address to clients, so it doesn´t work anymore and I don't know why.
My final goal is to have AdGuardHome process also Guests WiFi.
Here are some detals:
/etc/config/network

config interface 'loopback'                                                     
        option device 'lo'                                                      
        option proto 'static'                                                   
        option ipaddr '127.0.0.1'                                               
        option netmask '255.0.0.0'                                              
                                                                                
config globals 'globals'                                                        
        option ula_prefix 'fd6b:44c5:b7ac::/48'                                 
                                                                                
config device                                                                   
        option name 'br-lan'                                                    
        option type 'bridge'                                                    
        list ports 'lan1'                                                       
        list ports 'lan2'                                                       
        list ports 'lan3'                                                       
                                                                                
config interface 'lan'                                                          
        option device 'br-lan'                                                  
        option proto 'static'                                                   
        option ipaddr '192.168.93.1'                                            
        option netmask '255.255.255.0'                                          
        option ip6assign '60'                                                   
                                                                                
config interface 'wan'                                                          
        option device 'wan'                                                     
        option proto 'dhcp'                                                     
        option peerdns '0'                                                      
        option dns '9.9.9.9'                                                    
                                                                                
config interface 'wan6'                                                         
        option device 'wan'                                                     
        option proto 'dhcpv6'                                                   
        option dns '2620:fe::fe 2620:fe::9'                                     
        option peerdns '0'                                                      
                                                                                
config interface 'guest'                                                        
        option proto 'static'                                                   
        option ipaddr '192.168.92.1'                                            
        option netmask '255.255.255.0'                                          
        list dns '192.168.93.1'

/etc/config/wireless

config wifi-device 'radio0'                                                     
        option type 'mac80211'                                                  
        option path 'soc/20000000.pci/pci0000:00/0000:00:00.0/0000:01:00.0'     
        option channel '36'                                                     
        option band '5g'                                                        
        option htmode 'VHT80'                                                   
        option disabled '1'                                                     
                                                                                
config wifi-device 'radio1'                                                     
        option type 'mac80211'                                                  
        option path 'platform/soc/c000000.wifi'                                 
        option channel 'auto'                                                   
        option band '5g'                                                        
        option htmode 'HE80'                                                    
        option cell_density '0'                                                 
        option country 'IT'                                                     
        option txpower '17'                                                     
                                                                                
config wifi-iface 'default_radio1'                                              
        option device 'radio1'                                                  
        option network 'lan'                                                    
        option mode 'ap'                                                        
        option ssid 'MyWiFi'                                        
        option encryption 'sae-mixed'                                           
        option key 'dumbpass'              
                                                                                
config wifi-device 'radio2'                                                     
        option type 'mac80211'                                                  
        option path 'platform/soc/c000000.wifi+1'                               
        option channel 'auto'                                                   
        option band '2g'                                                        
        option htmode 'HE20'                                                    
        option cell_density '0'                                                 
        option country 'IT'                                                     
        option txpower '17'                                                     
                                                                                
config wifi-iface 'default_radio2'                                              
        option device 'radio2'                                                  
        option network 'lan'                                                    
        option mode 'ap'                                                        
        option ssid 'MyWiFi'                                        
        option encryption 'sae-mixed'                                           
        option key 'dumbpass'              
                                                                                
config wifi-iface 'wifinet3'                                                    
        option device 'radio0'                                                  
        option mode 'ap'                                                        
        option ssid 'OpenWrt'                                                   
        option encryption 'none'                                                
        option disabled '1'                                                     
                                   
                                                                                
config wifi-iface 'wifinet5'                                                    
        option device 'radio2'                                                  
        option mode 'ap'                                                        
        option ssid 'Guests                                        
        option encryption 'sae-mixed'                                           
        option isolate '1'                                                      
        option key 'pass'                                            
        option network 'guest'                                                  
                                                                                
config wifi-iface 'wifinet4'                                                    
        option device 'radio1'                                                  
        option mode 'ap'                                                        
        option ssid 'Guests'                                        
        option encryption 'sae-mixed'                                           
        option key 'pass'                                            
        option network 'guest'

/etc/config/firewall

config defaults                              
        option input 'REJECT'                   
        option output 'ACCEPT'               
        option forward 'REJECT'                 
        option synflood_protect '1'         
                                                
config zone                                  
        option name 'lan'                       
        list network 'lan'                   
        option input 'ACCEPT'                   
        option output 'ACCEPT'                  
        option forward 'ACCEPT'                 
                                             
config zone                                     
        option name 'wan'                    
        list network 'wan'                      
        list network 'wan6'                 
        option input 'REJECT'                   
        option output 'ACCEPT'               
        option forward 'REJECT'                 
        option masq '1'                      
        option mtu_fix '1'                      
                                            
config forwarding                               
        option src 'lan'                     
        option dest 'wan'                       
                                             
config rule                                     
        option name 'Allow-DHCP-Renew'      
        option src 'wan'                        
        option proto 'udp'                   
        option dest_port '68'                   
        option target 'ACCEPT'               
        option family 'ipv4'                    
                                            
config rule                                    
        option name 'Allow-Ping'             
        option src 'wan'                        
        option proto 'icmp'                  
        option icmp_type 'echo-request'         
        option family 'ipv4'           
        option target 'ACCEPT'              
                                            
config rule                                     
        option name 'Allow-IGMP'             
        option src 'wan'                        
        option proto 'igmp'            
        option family 'ipv4'                    
        option target 'ACCEPT'   

config rule                                     
        option name 'Allow-DHCPv6'           
        option src 'wan'                        
        option proto 'udp'                   
        option dest_port '546'                  
        option family 'ipv6'                
        option target 'ACCEPT'                  
                                             
config rule                                     
        option name 'Allow-MLD'              
        option src 'wan'                        
        option proto 'icmp'                     
        option src_ip 'fe80::/10'               
        list icmp_type '130/0'               
        list icmp_type '131/0'                  
        list icmp_type '132/0'               
        list icmp_type '143/0'                  
        option family 'ipv6'                
        option target 'ACCEPT'                  
                                             
config rule                                     
        option name 'Allow-ICMPv6-Input'     
        option src 'wan'                        
        option proto 'icmp'                 
        list icmp_type 'echo-request'           
        list icmp_type 'echo-reply'          
        list icmp_type 'destination-unreachable'
        list icmp_type 'packet-too-big'      
        list icmp_type 'time-exceeded'          
        list icmp_type 'bad-header'         
        list icmp_type 'unknown-header-type'    
        list icmp_type 'router-solicitation' 
        list icmp_type 'neighbour-solicitation' 
        list icmp_type 'router-advertisement'
        list icmp_type 'neighbour-advertisement'
        option limit '1000/sec'             
        option family 'ipv6'                   
        option target 'ACCEPT' 

                                            
config rule                                     
        option name 'Allow-ICMPv6-Forward'  
        option src 'wan'                        
        option dest '*'                      
        option proto 'icmp'                     
        list icmp_type 'echo-request'        
        list icmp_type 'echo-reply'             
        list icmp_type 'destination-unreachable'
        list icmp_type 'packet-too-big'         
        list icmp_type 'time-exceeded'       
        list icmp_type 'bad-header'             
        list icmp_type 'unknown-header-type' 
        option limit '1000/sec'                 
        option family 'ipv6'                
        option target 'ACCEPT'                  
                                             
config rule                                     
        option name 'Allow-IPSec-ESP'        
        option src 'wan'                        
        option dest 'lan'                   
        option proto 'esp'                      
        option target 'ACCEPT'               
                                                
config rule                                  
        option name 'Allow-ISAKMP'              
        option src 'wan'                    
        option dest 'lan'                       
        option dest_port '500'               
        option proto 'udp'                      
        option target 'ACCEPT'               
                                                
config zone                                 
        option name 'guest'                    
        option input 'REJECT'                
        option output 'ACCEPT'                  
        option forward 'REJECT'              
        list network 'guest'                    
                                       
config rule                                 
        option name 'Guest DNS DHCP'        
        option src 'guest'                      
        option dest_port '53 67 68'          
        option target 'ACCEPT'                  
                                       
config forwarding                               
        option src 'guest'                  
        option dest 'wan'