I'd like to add some IP cams in my garden. They are some closed software devices and I assume they may be used by someone to get access to my home network. I thought I could create a subnet for them and prevent this subnet to reach my existing network thanks to firewall rules.
This is what I want to do (orange is existing, blue is planned):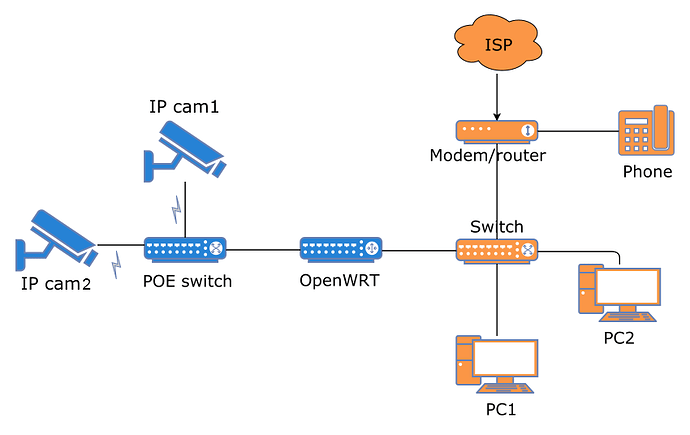 Let's say, on lan, Openwrt router is dhcp server for the IP cams. It gives them 10.0.0.x IP. On the wan port, Openwrt is a dhcp client receiving 192.168.1.x address from the ISP modem/router.
Does this make sense?
What should I do in firewall config?