Hello,
I have two questions about Adblock:
I want to force my laptop (Wi-Fi connected to the router) to use Adblock even when the DNS is manually set to (8.8.8.8) in the laptop, isn't "Force Local DNS" supposed to do the job ? then why it's not working for me ? (Pictures below show my settings)


If Adblock has failed to load blocklist sources after a weekly timed reload or a router reboot (for example no internet was there during the reload/reboot), how can I ask Adblock to try reload again every 1 hour until sources are successfully loaded ?
Failed reload example (router reboot with no internet):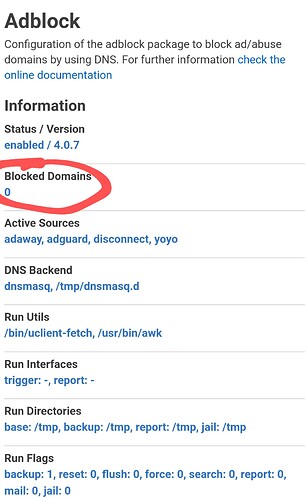 Thanks in advance