Hi,
I got a 4G/LTE modem ZTE MF823 switched into "modem mode" (0016) (as per this post) which do not load web management and is possible to connect to the internet using ppp protocol and APN specified. Thanks to that, you can get external IP address in dongle attached to the router.
Its working on Draytek router over PPP as follow.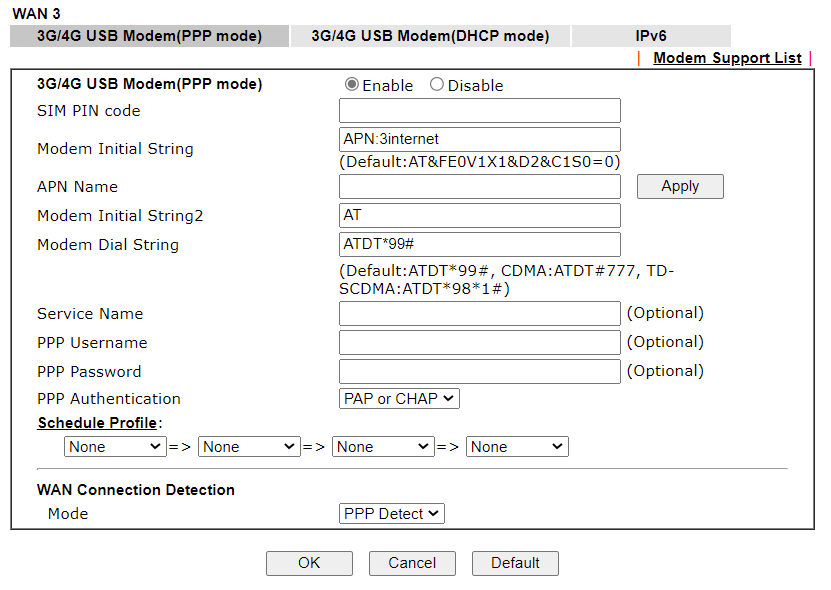 I fould like to replicate this in OpenWRT to get an interface that connect over PPP (with APN) but struggle to sort this out.
Tried
[OpenWrt Wiki] Use 3g/UMTS USB Dongle for WAN connection
and
[OpenWrt Wiki] How to use LTE modem in QMI mode for WAN connection
Modem is not in QMI mode.
When trying to select PPP protocol there is no APN settings etc. that are sent.
Tried 3g proto, but it doesn't seams to connect. Any ideas?