Hello,
I am having trouble starting OpenWRT normally after flashing the 21.02.3 generic-ext4-combined-efi image to my SSD.
I get the following error message when booting up the system: disk 'sda1.gpt1' not found.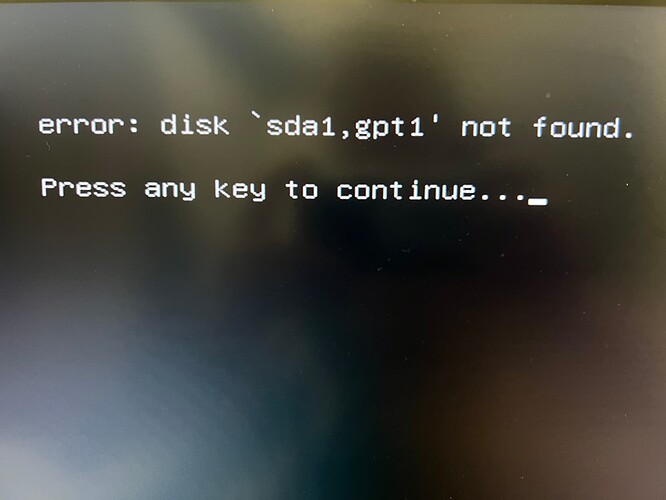 From what little information is available to me it seems that GRUB 2 is trying to locate the needed data from the wrong location on my SSD
Here is what I do not know how to do yet:
How to locate where to point GRUB 2 is looking for the data
How to point GRUB 2 in the right direction from the boot menu.
Googling wasn't especially helpful, so I would be grateful if someone could help me out.