It's strange - I had those "0 bytes received" appearance on multiple notebooks with an AX210NGW adapter the last days. When it occurs, it doesn't go away by itself.
I've now rebooted my two AX3600 units and it started working after setting mode=AX in Windows device manager for the wifi card.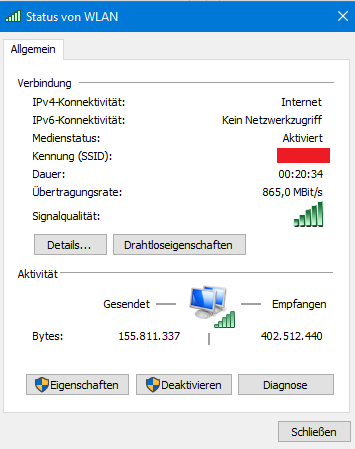 I'll report when it stops working again.