Hello,
I am running OpenWRT firmware on my Linksys WRT32X routeur (bought in China).
I'd successfully installed version 18 than upgraded to 19 without issue, but now I get the following warning: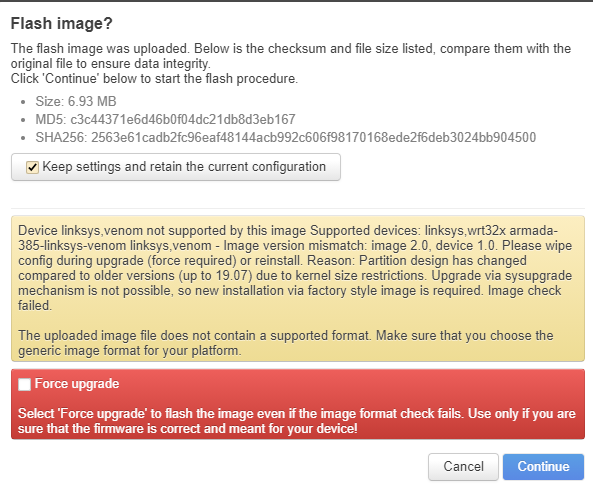 Image link:
Is it normal? Can I force update? or there is compatibility issue?
I am total newbie, sorry...