I'm trying to setup different vlans on different ethernet ports but I'm having a strange issue I don't really understand. Putting lan port on a different vlan works fine: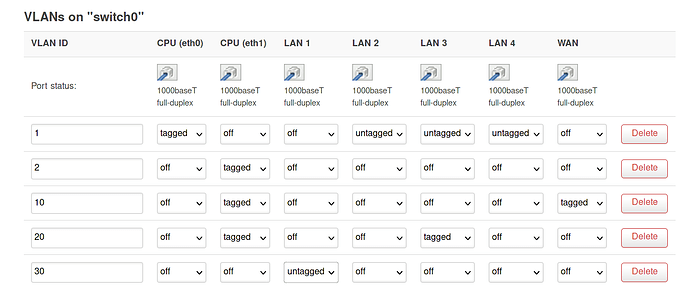 But once I turn vlan 1 off for lan 4 it doesn't work and I can't connect to the router anymore: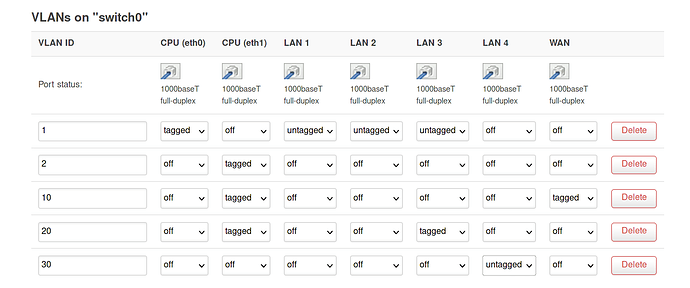 That happens even if there is nothing connected to that port. Any idea what could be going on here?
I'm running OpenWrt 19.07.7.