WT3200ACM user here, tried the latest version today but had to back out as I had no internet connectivity at all.
I flashed the sysupgrade.bin file through Luci, and accepted not to keep settings (although it did seem to keep custom IP address).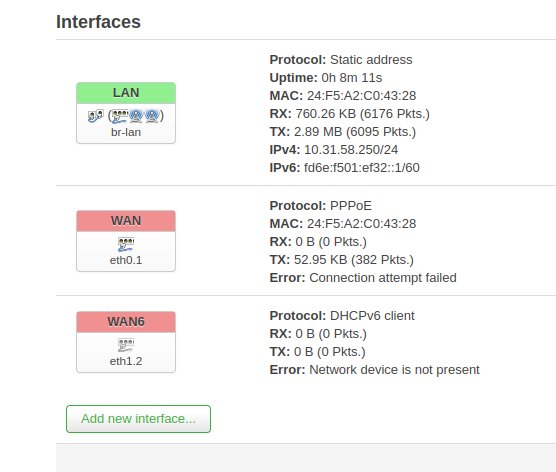 the connection attempt failed error was consistent although the PPPoE pass to the modem was correct. Maybe I just don't understand DSA? I tried various options in terms if assigning the WAN interface but with no success.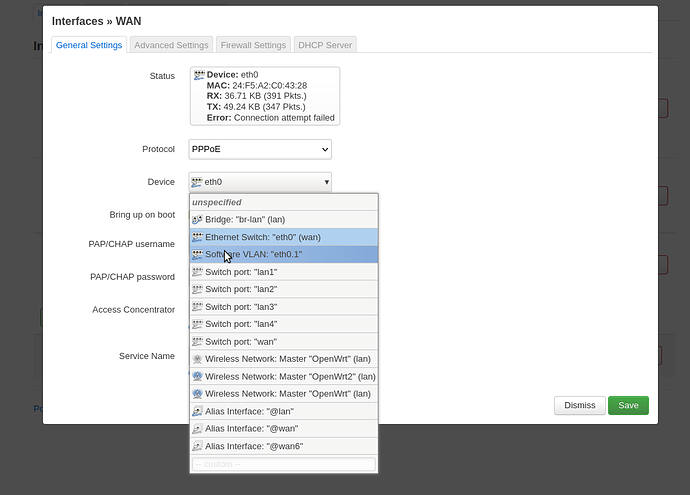 Is there something fundamental I'm missing here? I would have extracted the network config but got an access denied message when I went through SSH...