HI GUYS
Need help. I just flash LEDE on my WNDR 4700. I just using this for now as switch to extend my network.
i wanted to switch the storage of package manager install to HDD location.
for now it says only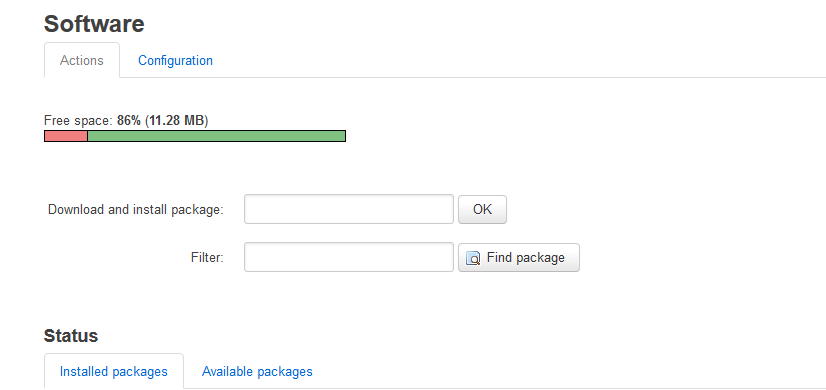 i need to change in the config from Root ie flash storage being limited to 22MB or 30MB for netgear .
Here is the config tab look alike.