I have a Linksys e4200v2 that has been running OpenWRT since shortly after it was supported. I upgraded though the LEDE 17.01 with no issues and have been on 17.01.4. I noticed the other day that 18.06 was available and I decided to upgrade yesterday. I sat for about 15 minutes waiting for my wireless networks to come back, but they never did. So I connected to another access point and noticed I had internet, and the upgrade hadn't failed as I had feared, but rather something appears to have broke in my wireless configuration. This is what my wireless overview looks like: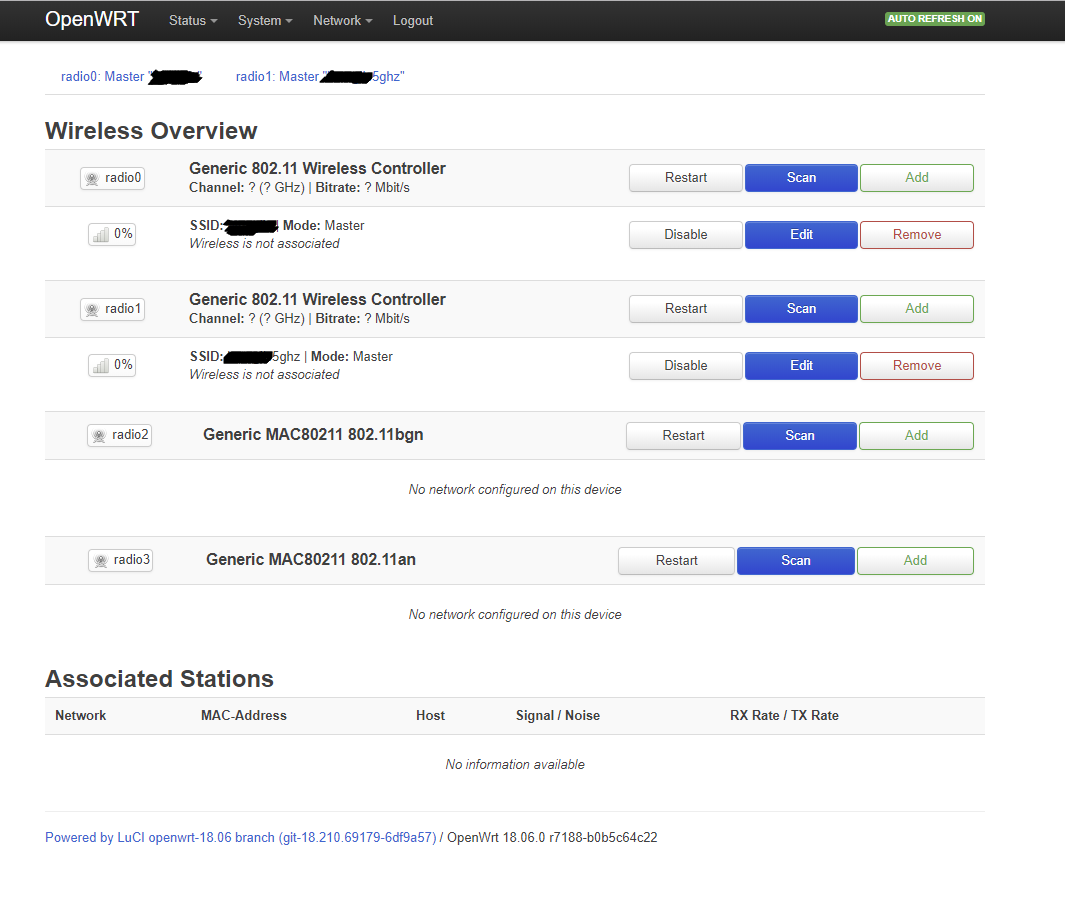 As far as I know, my router only has 2 radios, but it is showing 4, and none of them are functional. Radio3 and Radio4 both had generic OpenWRT SSID's associated with them that I removed in an effort to get things working. Clicking to edit an SSID shows more strange things:
(As a new user it says I can only post one image in a post. I'll try to post it after, if not, my description will have to do.)
The wireless setting dropdown boxes aren't populated and it always says "Wireless is not associated." I can't click on these boxes, they stay blank. Disabling and re-enabling has no effect.
I didn't see anything in the release notes and have been looking through the documentation but haven't found anything yet. I haven't tried a factory reset and would have to wait until sometime next week before I have time, so I was hoping for a quick fix and hoped someone had an idea. Thanks.