Hello and thank you for reading me. Sorry for my bad english.
I have a Huawei HG556a type C that I was using as WiFi repeater with OpenWrt 15.05. Yesterday I update the OpenWrt version to 17.01.6 and when I scan for networks I see this: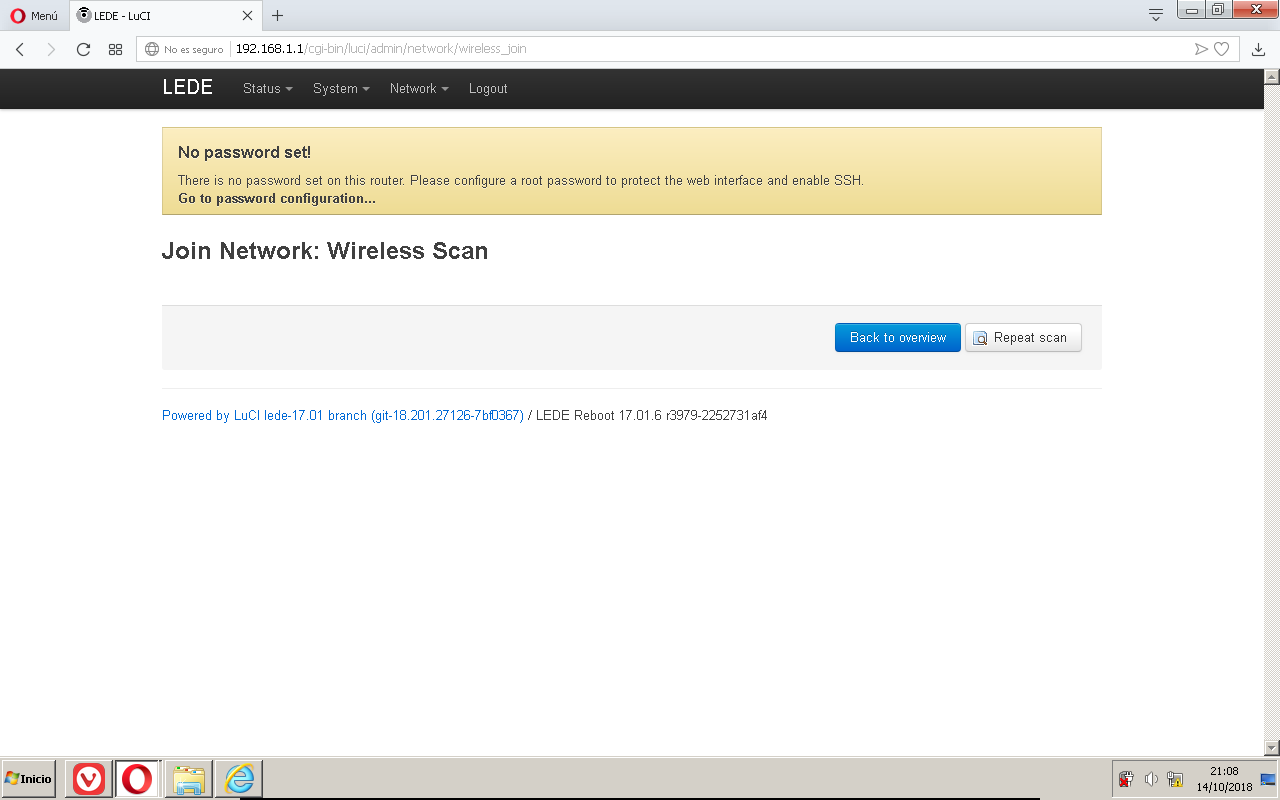 I have many networks in the neighbour but something happens. Any help? Thank you in advance.