I have a problem with a Wi-fi dropping, it works OK for a days at a time and then either will not connect or connects at really low speeds.
I am working away from from for days or weeks at a time so I hop onto hotspots provided by my ISP (BT).
I was thinking it was environmental but the dBm strengh seems very solid to me.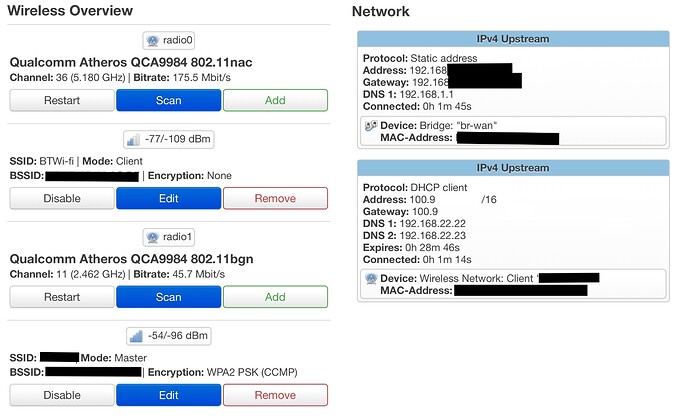 It is connected as a client, rebind is off and it stops working with no changes made to the router, I have tried a second router to reduce workload but does not make a difference. It is normal for the login to drop from time to time and I just login again. It does not appear to be a DHCP lease issue as these are set at every 30m but renew as required.
It works really well when it works but then for no apparent reason I get these problems.
I am just wondering if there is something I am missing?