I am trying to configure a WHW03 V2 router as a wireless access point.
I've successfully
Installed OpenWRT.
Assigned a static IP address.
Installed Luci.
Created a VLAN on my main OpenWrt router for the Guest WiFi
Created the same VLAN on the OpenWrt WAP router.
Both the VLAN interfaces are configured as static IP addresses. The Main Router's interface is configured as a DHCP server and the WAP's interface is configured to use the Main Router's IP as the Default Gateway.
The VLANs appear to be working, but DHCP isn't working for the Guest WiFi.
I've created some firewall zones, but everything is currently set to 'allow'.
Main router


WAP router


Firewall zone for VLAN interface.

Firewall zone for Guest WiFi adaptor.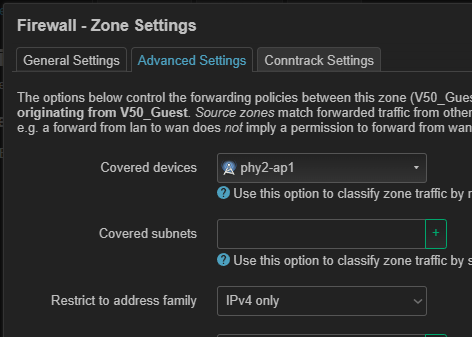 The two routers can ping each other's VLAN IPs.
Main Router pings WAP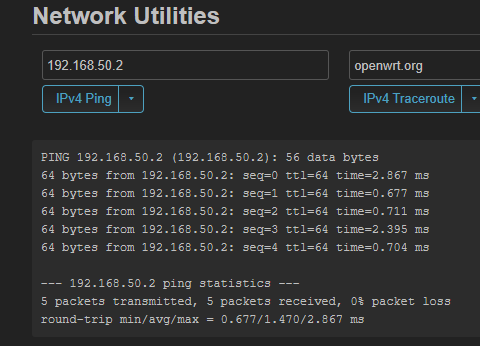 WAP pings Main Router

Despite the firewall zone on the WAP being set to 'allow', I can't access Lucy via the Guest WiFi subnet.

When I try to connect to the Guest WiFi, it fails to obtain an IP address via DHCP.
If I assign a static IP address to the Guest device, it connects to the network, but lacks internet connectivity.
Any ideas? Am I going about this all wrong?