Maybe that's a stupid question and just to keep things organized on my AP, but I have to create two different zones for the same lan interface, but I can't via LuCi: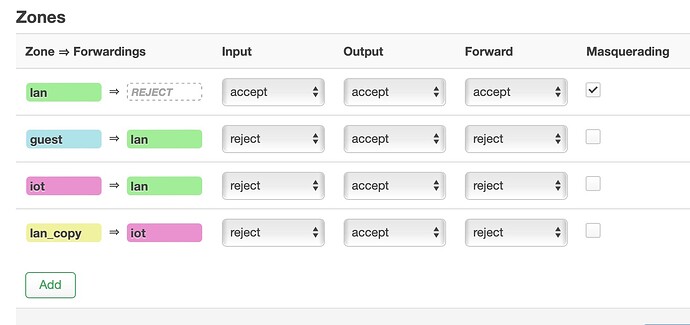 If I change the name from lan_copy to lan, I press okay and the name remains lan_copy
Maybe it's only a LuCi weird behavior/bug.
I know that I can change the first rule but is not the same and that's only the name, not the "real zone" so I should be able to write whatever.
Thanks!