Hey guys i have Wavlink WL-WN532A3 model router Official web page is here and I found this topic in this forum while searching openwrt version for my router. Here
What he's saying is that this router is used by different brands with the same hardware (because it's a chinese router). He has the same router i have but other brand's. Other brand's same router link (Winstars WS-WN532A3)
And he says " the openwrt version at this address works perfectly with my router an they have the same hardware. I followed and used the installation instructions the same way." The software verison the he said (wl-wn575a3)
My problem is I tried the specified installation instructions and as told i connected to telnet but telnet tells me this.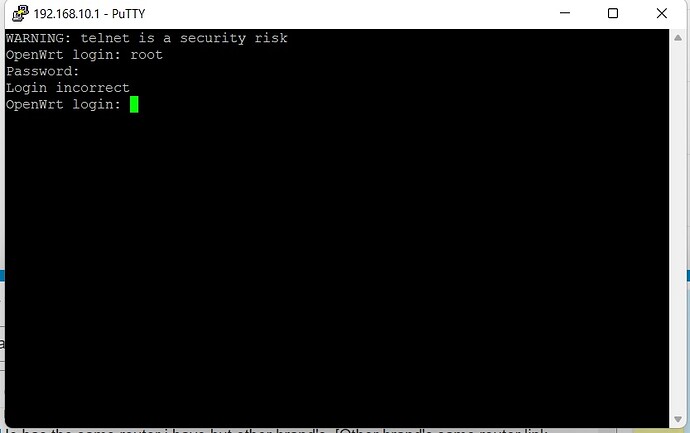 But i never installed openwrt on this router
Router's web page is here

I tried failsafe mode and password change methods over and over, but I could not get a result.
I tried telnet username as root and no password , root - root, admin-admin, root - admin. I even used nrack but it didnt.
I'm waiting for your help.