Hello! I just installed OpenWRT 21.2.1 on my Fritzbox 4020. On Luci switch page there is no column for WAN port: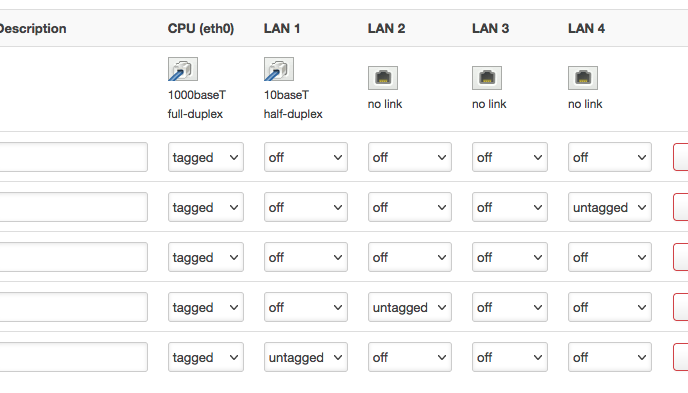 WAN interface is using eth1 by default.
If I want to put it behind a modem, Deutsch Telekom requires that WAN traffic should be tagged with vlan 7. How can I do that on WAN port, preferably on luci ?
I can set a LAN port to vlan7 tagged and used as WAN with eth0.7, but then a port gets wasted, it would be nicer if I can use the WAN port. I want to configure mwan3, too, so I would like to save ports.
I would appreciate your info!