Hello,
I try to use my Archer C7 with LEDE 17.01.4 to connect two VLANs (normal + guest wifi) over one ethernet cable to another router (Mikrotik) and split both VLANs to different LAN interfaces on the Mikrotik router.
Without VLAN and only one wifi this setup works.
The actual configuration of the "switch" is this: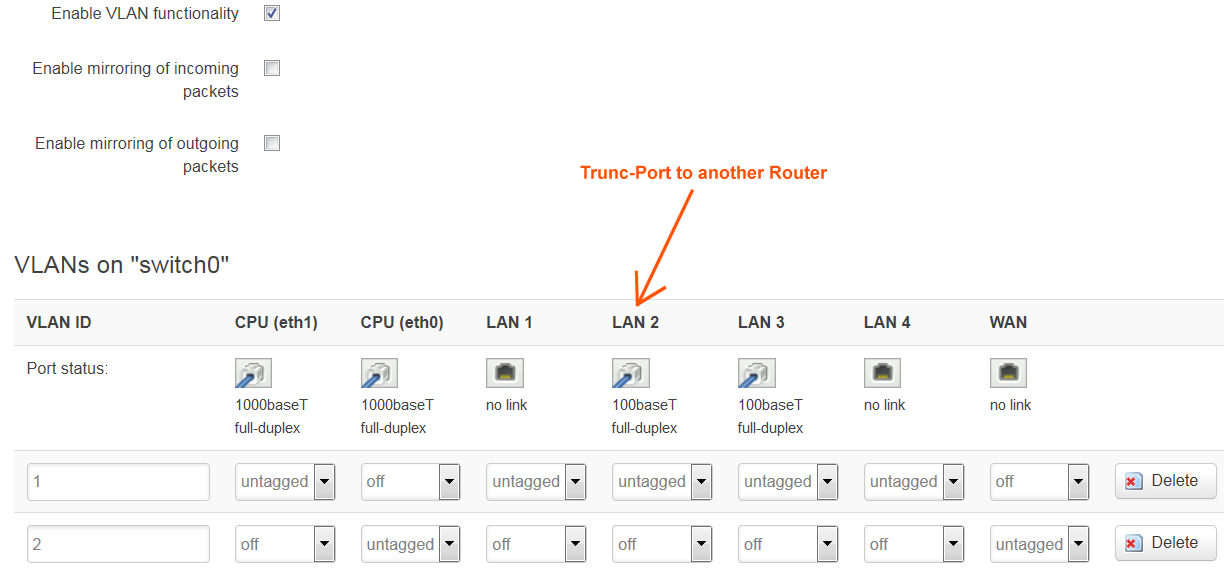 Is it ok to change VLAN1/LAN2 to "tagged" for VLAN1 activation?
Off course I need to change settings on the Mikrotik...
Uwe