I have the following network at which the the role of Router is done by OpenWRT 21 x86/64 as a virtual machine inside of Proxmox and my Archer C7 V2 is serving as a dump Access point.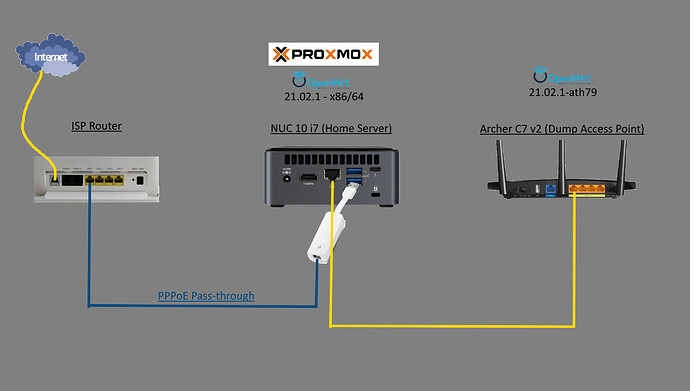 These days i wanted to make a Guest wlan and make it in different subnet but the problem is at my NUC 10 i have only one ethernet port and at the LUCI i dont have SWITCH menu so i can assign VLANS.
Of-course from Network -> Interfaces -> Devices (tab) i can create a VLANs (820.1q) but how i can assign which VLAN IDs will be tagged/untagged as i dont have the menu as i have in my Archer C7?