I've been using OpenWrt for two years now and never had a problem like this before.
I'm using a Xiaomi AC2350 on version 22.03.05 and have next-dns,sqm,ddns and WoL packages installed on the system.
Two days ago, for some reason system started to act weird and have high cpu usage:

So firstly i decided to just flash the same firmware(sysupgrade) on top of it but it did nothing: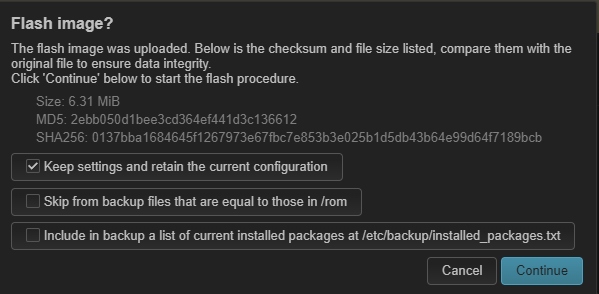 Then i performed a reset but again it didn't solve it either. So i tried upgrading to RC version and flashed 23.05.0-rc3 after that situation got improved a little but still nothing like the before and finally i decided to give it a go to the hard reset using the physical button and it improved a tiny bit more but still not enough.
So, right now i have zero packages installed on system and no sqm or anything but still can't even get half of the throughput of my dsl speed and don't know what to do at this point.
Btw on devices connected with cable, things are tad better and WI-FI devices get more hit from this problem/