When I add a new VLAN on my Linksys EA8300 with OpenWrt 22.03.2, a USER_REQUEST error appears on the WAN interface (PPPoE) and I can't access the internet.
This is my configuration before adding a VLAN (it's the default configuration for my router):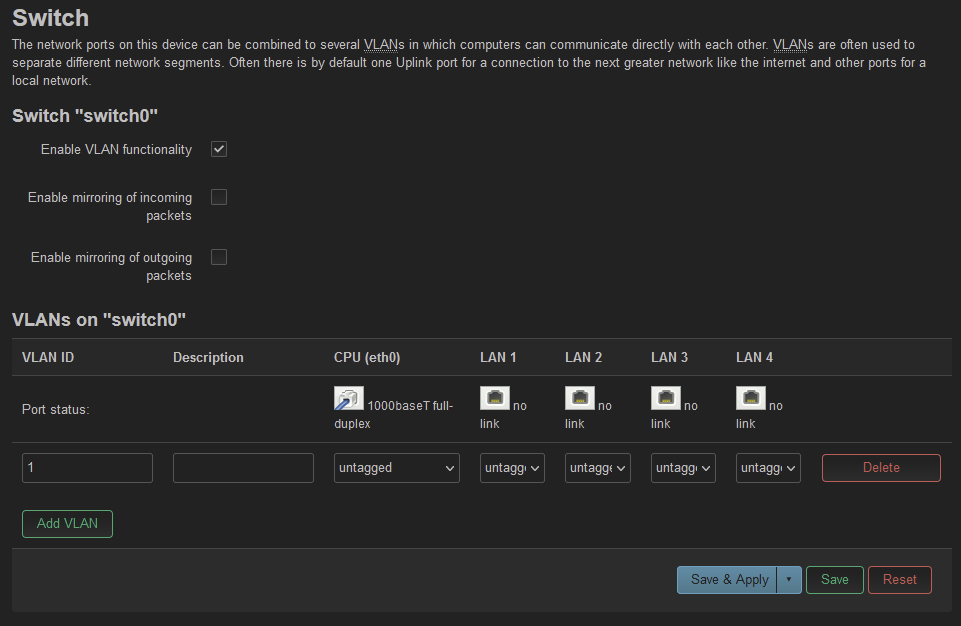 The error appears when I add a new VLAN and set just one port (LAN 4) to untagged while also setting it to off on the default VLAN 1. After deleting the new VLAN everything goes back to normal.