Hello all,
I'm puzzled with the following: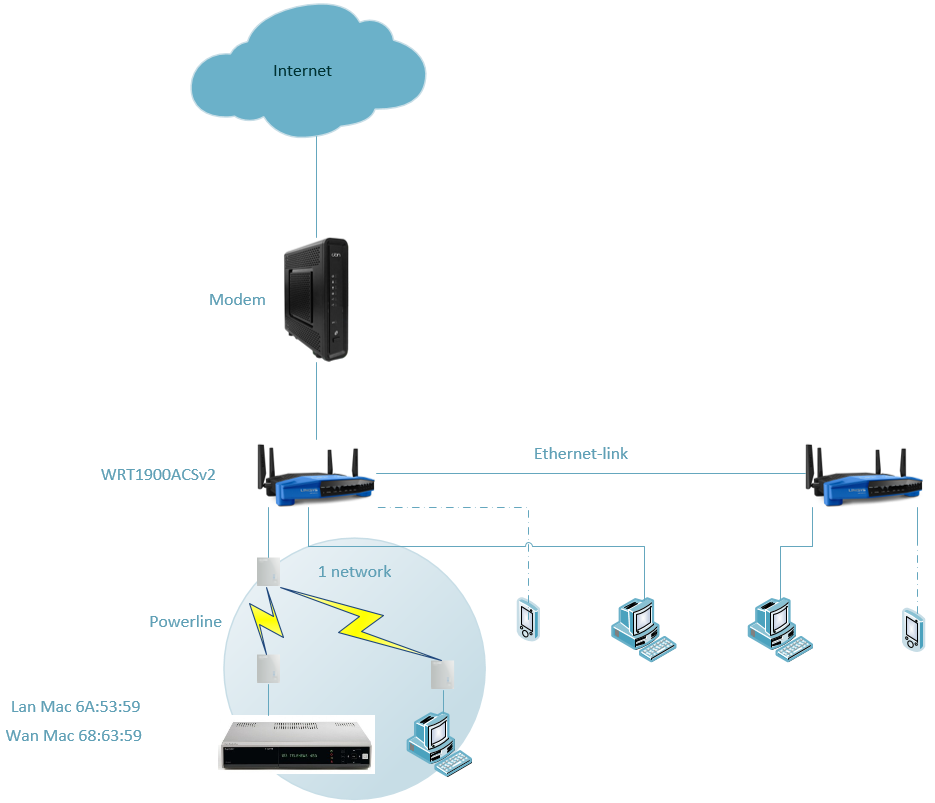 What i'm trying to do is let the digicorder use the WAN port for direct communication (no natting - basicly as a switch) with the modem in order to recieve the correct WAN IP adress. but also let the digicorder receive an LAN IP from the dhcp of the router.
How can i achieve this ?
Currently running Lede but thinking of switching to Libremesh so the devices can roam seamless between the 2 routers.
Kind regards.