In the local network, I also have a Samknows Whitebox which runs a few test, among them DNS response time.
At the end of march I installed unbound, in parallel mode. if I were to trust my subjective feeling, the performance is the same as before but the following graph tells a different story.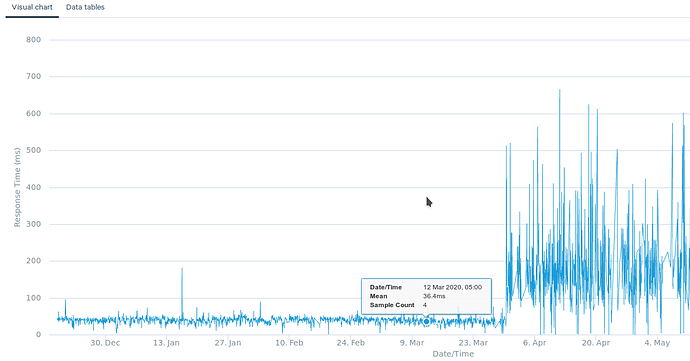 Is there a good way to crosscheck these findings within openwrt? Perhaps extracing the stats from unbound and plotting them? I couldn't find a way to do that out-of-the-box with collectd.