My network environment is shown in the following image: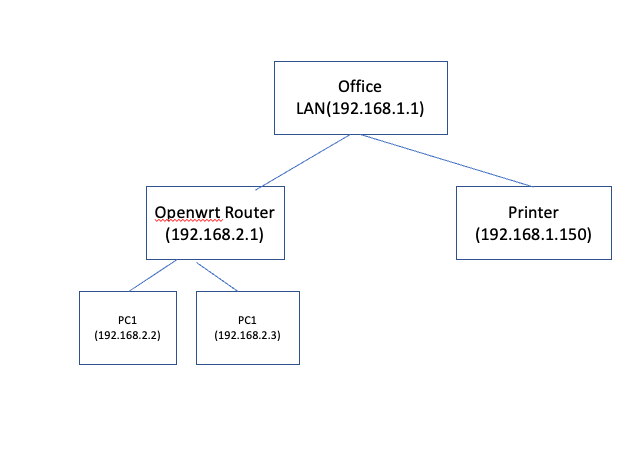 I have route settings correctly. (able to ping the printer, and SNMP works properly. captured using wireshark).
But when I send a document from PC1 to the printer, nothing happened. It seems to unable to get any responses from the printer.
Any idea how to make the printer work in this situation?