Hello Everybody,
Following a configuration with one lan network and one VPN (Wireguard), with, for earch one IpV4 subnet and one IPv6 also.
Internet access are still provided by ISP Modem (Dnsmasq provided it ip(v4) adresse as default gateway)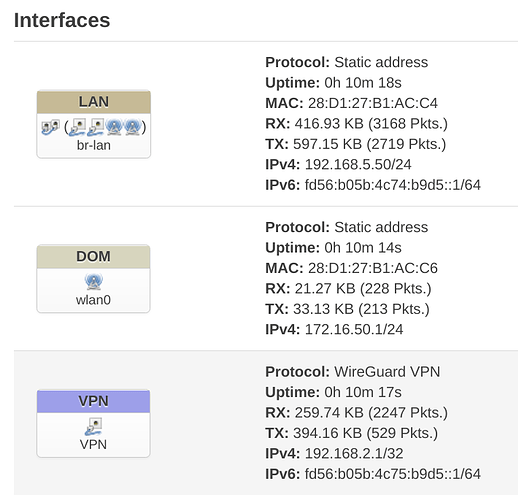 I'm trying to push for each client the route attached to his parralel network (LAN => VPN and VPN => LAN).
In ipv4, that was easy with the DHCP option 121.
How over for ipv6, i cannot see how to that (i want to avoid Openwrt to advertise itself as ipV6 default gateway)
Thank for any help, any starting point will be nice