Hello so i try to install openwrt. And i finally can do that after a few briks of this router.
Now i have installed Luci. But the problem is that the config dont save.
and i read about this problem , something about not have space. But i check and i have space. At least this what is showme.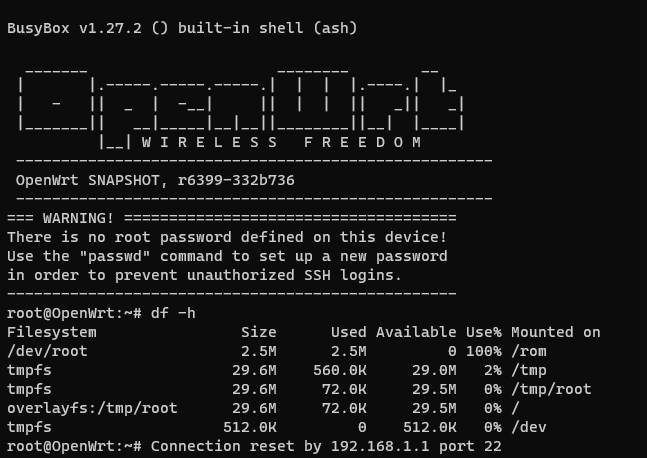 is any guide so i can save the settings?
plus i dont have idea how to comeback to original software.
thank you in advance