Yes! We have a reaction!
1043nd 18.06.1 factory download count
and guess where the downloads are coming from... right: Spain!


Where from in Spain? Exactly the cities we already know:


When? Today 11:15 CET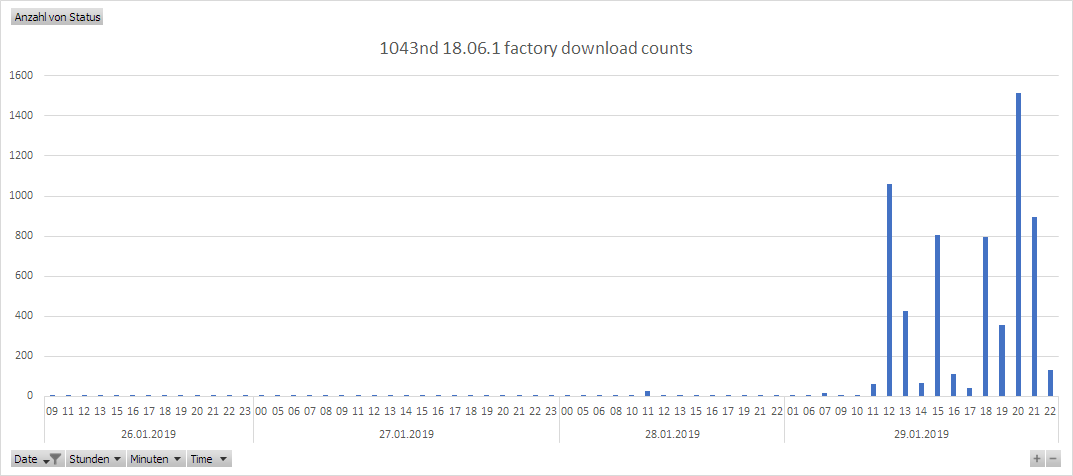 The image that is being downloaded has changed from snapshot to 18.06.1 today at 11:15.
This is centrally managed behaviour. The question is: Who and why (and does he also work on weekends)?
@thess Time for the next redirect?