None of the code I've found on the internet have any reference to the FALC ON board... I've managed to find a bunch of diff patch file somewhere that I don't remember but I've put together that repo and it's build-able
You need an old MIPS32 gcc here: https://github.com/minhng99/toolchain-mips_r2_gcc-4.6-linaro_uClibc-0.9.33.2
And here's the commands to compile it:
export CROSS_COMPILE='/home/user/toolchain-mips_r2_gcc-4.6-linaro_uClibc-0.9.33.2/bin/mips-openwrt-linux-uclibc-'
export ARCH=mips
make easy980x0_norflash

make

There seems to be multiple board config variant for this device, you can check the list here:

EDIT: It's alive!!! my uboot code works!

But there's no SPI Flash code for the config I've built... the "sf" command isn't exist, it might need some extra work to make it fully functional, maybe it's supposed to be easy980x0_serialflash?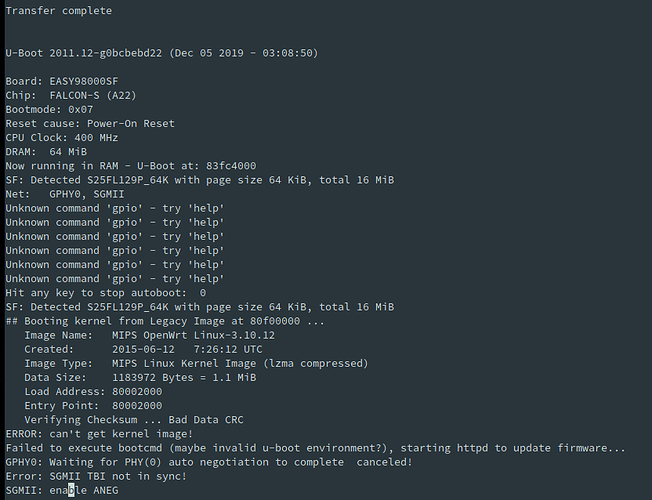 with the serialflash config, it found the SPI flash and even attempted to boot the kernel image, nice!
Looks like it have a SGMII driver, we may even be able to do netconsole with this