I'm having a weird issue with dropbear/SSH.
Every time I connect with Putty, my connection gets refused, if I then wait approx 5-10 seconds and try again it works just fine. This happens on every connection, even if there is already an active SSH session open to that router from the same PC, if I try to create another Putty session; same thing 'connection refused' then retry and it works.
There is nothing logged on the router related to this.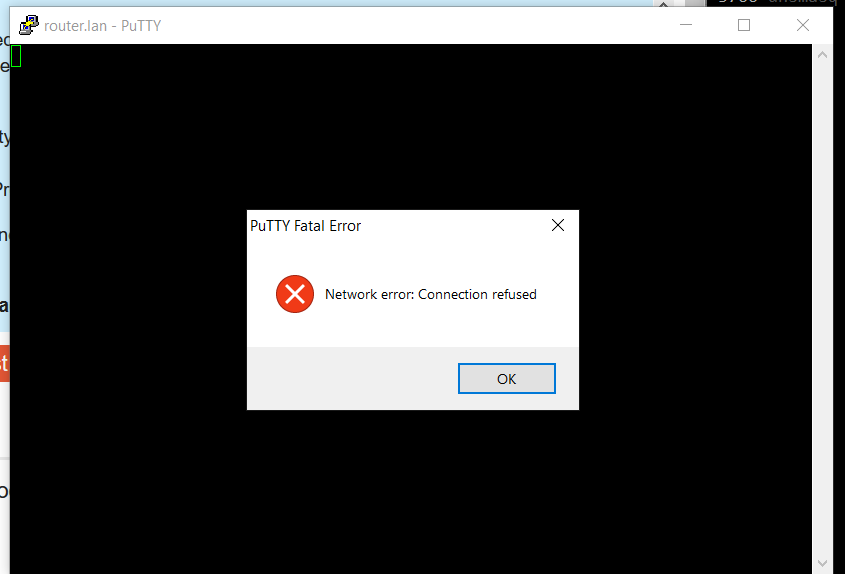 Any ideas?