I accidentally found an entry in NETWORK --> DHCP and DNS --> Static lease:
When I want to add a hostname in the pull-down menu I found following entry: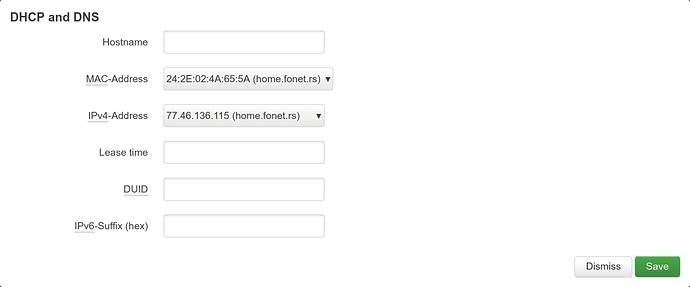 It shows my Huawei Router, I am using it as a modem (bridged) with a Serbian IP address.
I wonder why is shows up there, because I have absolutely no connection with Serbia.
Am I compromised?