I decided to install OpenWRT so potentially fix my existing issue where laptops drop out of the network, as well as an issue where our 4K TV was hogging all the network bandwidth even though QoS is already set up to not prioritize the TV. However, when I installed OpenWRT, I'm getting spotty connection on all of my devices, as shown here: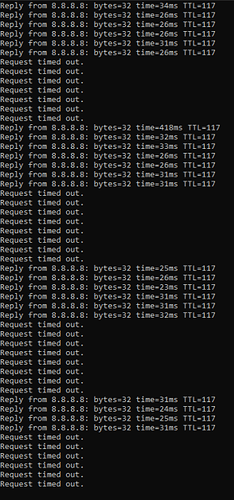 Even with the SQM plugin installed, the issue still persists.
Any ideas as to why this happens?