Hello,
I am trying to follow the user-guide from here regarding setup of a "Split VLAN" for "for a secured extra zone used for an office work computer separated from your LAN zone": https://openwrt.org/docs/guide-user/network/vlan/creating_virtual_switches
I think there must be some significant UI changes since the guide was written and cannot see how to do this.
I found this post which seems to use shell scripts, but was hoping for a way to do it via the UI/config files.
I tried on 22.03.1 and Snapshot r20856-2b4f12e55b but can only find the following in Luci: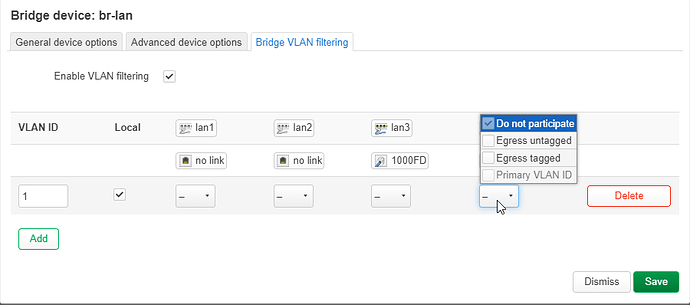 Any ideas how to do this or updates for the User Guide?