Hello,
I use OpenWrt 18.06.1 r7258-5eb055306f.
On i have configured adblock 3.5.5-3 and a openvpn clien.
I Have various questions
1°) Is it possible to active vpn only one of wifi or only by lan ?
if it's possible it will be configurated selecting vpn client on network, Wireless, edit advance settings :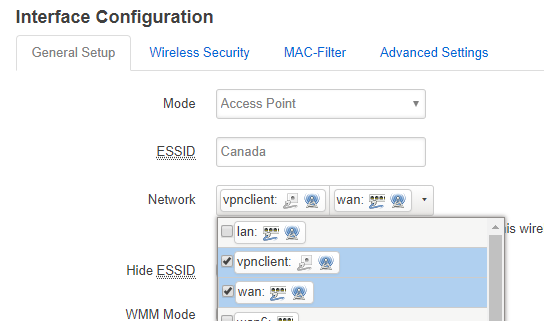 2°)I have a big speedtest diferrence between openwrt (ping 40ms Download 15 upload 10 )or directly on my 4g modem (ping 36ms Download 75mb Upload 10Mb)
Have a nice day !