I think I will chose 1.1.1.1
Is DNSSEC and DNS over TLS set by default?
Do I just have to change the IP address in the unbound config file?
Does DNS over TLS doesn't need a key or something within the config?
Good, major providers are typically more fault-tolerant.
Yep, for Cloudflare.
The server certificate should be verified using the ca-bundle package and the option tls_index in the unbound config that you should specify according to the link above.
I think I got it...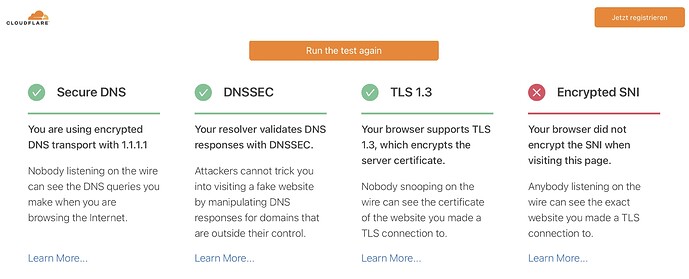 What does Encrypted SNI mean? Is this relevant for a privat person?
If I get it right the only thing that is visible is, that I am making TLS requests to 1.1.1.1, right?
Okay. Thank you very much!
Everything works now as excepted!