Hi Guys,
Networking isnt my strongest suit so this one has me a little stumped.
My setup is 2x routers running OpenWrt 18.06.2, linksys wrt1900ac + 1200ac. The 1900 is the master (which runs the VPN server, plus other services) and the 1200 is a dumb AP. Everything works great locally and I can connect remotely via openvpn and connect to physical machines, but I cannot connect to 2 virtual machines that are on the network. I can connect to the physical VM host via VPN and connecting to the VMs works when connected locally (via IP or hostname).
VMs are VirtualBoxes running Ubuntu 18.04. Network config is: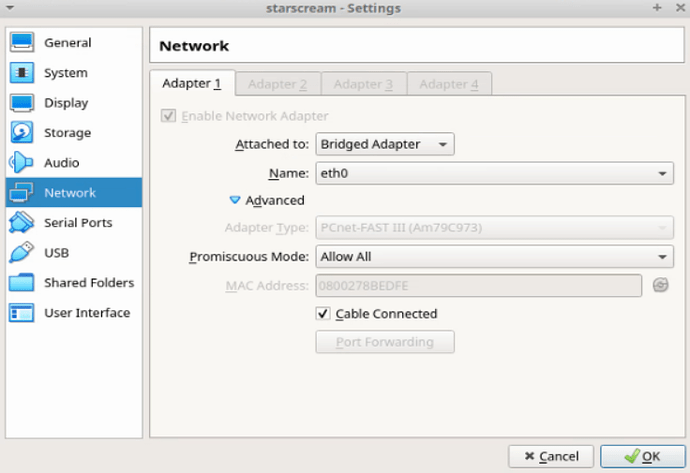 Ive tried changing the network config to no avail.
Google isnt giving me much and I'm at a loss as to where to start looking for a solution. I'm not sure what else to provide in terms of info from OpenWrt as everything is configured the same for all network hosts in OpenWrt, so please let me know if something would help diagnose the issue.
Anyone have any ideas on how to access VM's on the network when connected via OpenVPN?