Hi, I have
OpenWrt 22.03.5 r20134-5f15225c1e
I also have WG profile to my own WG server at home.
I can not seem to make it connect on my OWRT.
I fillowed all guides, but I notice I got Public Key under general settings in the WG interface creation.
All examples dont have that, public key is only required in peer tab.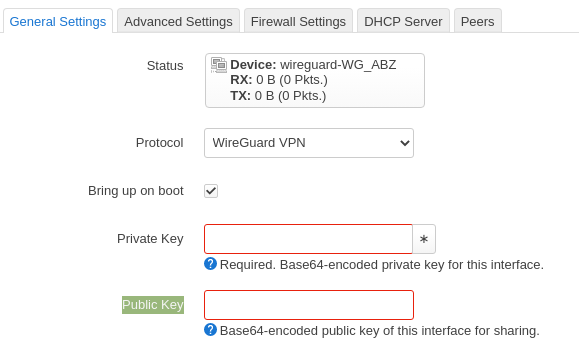 Any idea how to set the client up?
Also I have a openvpn connection, but this is turned off at the time of settign WG interface.