I have recently updated to 21.02.2 on one of my devices (config backup, clean firmware rewrite and config import from 21.02.1). I have issues with the Firewall app under LuCI: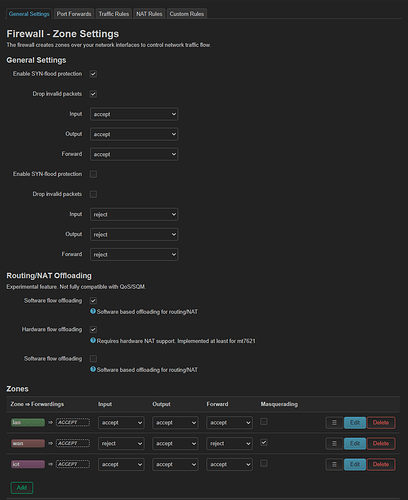 Items and zones appear duplicated as seen here:
Some port forwarding rules dissapeared, even though they are apparently applied and working
The wan zone shows as (empty) even though the wan adapters are in that zone, etc.
It seems like the settings shown in the Firewall GUI are not reflected, or settings are not read correctly. Is there a way to "reset" the firewall interface or to re-read and apply the proper settings?