Hello,
i am working with OpenWRT since a few years without any problems, but because of this situation i need some help.
I was wondering if it is possible to setup 3 dump APs (wired/wirelessly) with a seperated guest network. The ISP should be the DNS for the complete setup and AP1 should be the DHCP for the private and guest network, forwarding every request to the other APs clients are trying to connect to. I attached a picture of the setup how it should work in theory.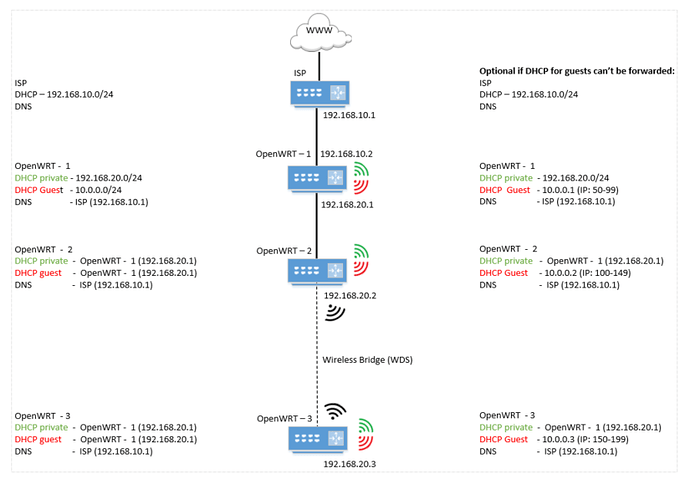 The problem right now is, that ive a lot of trouble with the DHCP forwarding:
Guest network - there is no forwarding from AP1 to AP2 and AP3
Private network - there is no forwarding from AP2 to AP3
AP1 and AP2 are wired and AP3 is wirelessly bridget via WDS to AP2.
It would be really great if someone could give me some instructions on how to configure this setup correctly.
The seperation of guest and private at each AP via firewall rules shouldnt be a problem afterwards.
Thank you in advance!