Good morning all,
I've unfortunately managed to soft brick my new WR2100 by flashing the Cudy provided OpenWrt image with sysupgrade from the CLI. I'm trying to restore the vendor firmware using TFTP, but the router doesn't seem to be trying to download it from the TFTP server... or at least, not trying correctly.
When I hold down the reset button, with the TFTP server running and my desktop's firewall disabled, I get this: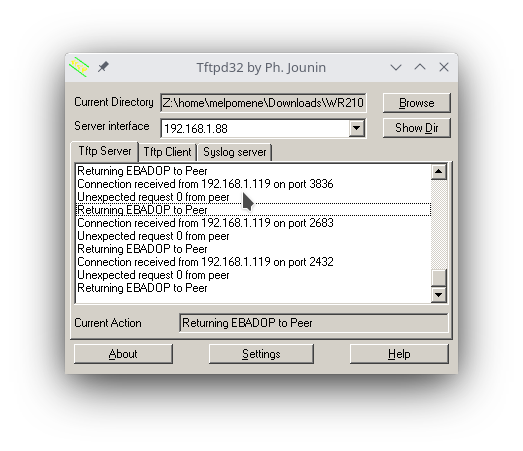 This continues indefinitely, with all the green LEDs on the back of the router lit up, and both the red and blue LEDs on the top lit continuously (not blinking). No downloading ever happens.
Anyone know what is going on here and how (if at all) I can work around it?