Hello everyone, I configured using samba4 and luci-app-samba a network share called "nas".
I created three users and set up mine to get access to the root of the drive. Connecting the drive to windows works, read write ok, permissions are ok but when I restart my pc the network drive does not work anymore, the only solution is to disconnect and reconnect manually the drive. How can I fix this?

"Wrong Username or password"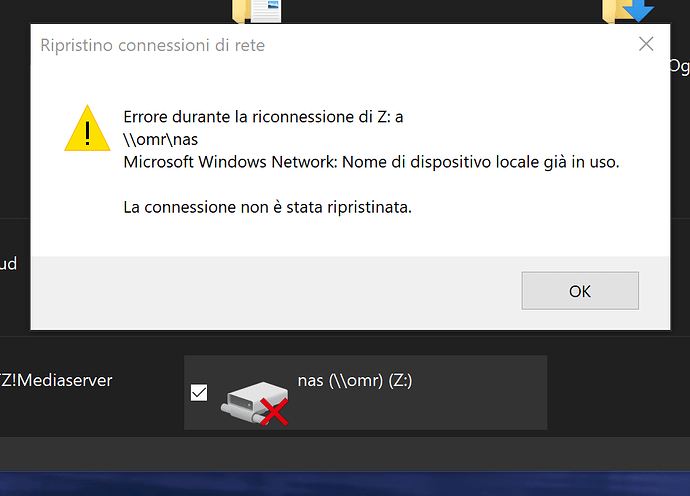 " An error occurred while reconnecting Z, Microsoft Windows Network: The local device name is already in use. This connection has not been restored."