Hello guys! The problem with the router Archer C7 , latest OpenWrt 18.06.1 r7258-5eb055306f / LuCI openwrt-18.06 branch (git-18.228.31946-f64b152) .
It cuts the upload speed to remote host up to ~ 10 Mbps. Download speed is fine.
Remote host is a VPS server with CentOs 7 on board
The speed was tested by iperf3:
Upload: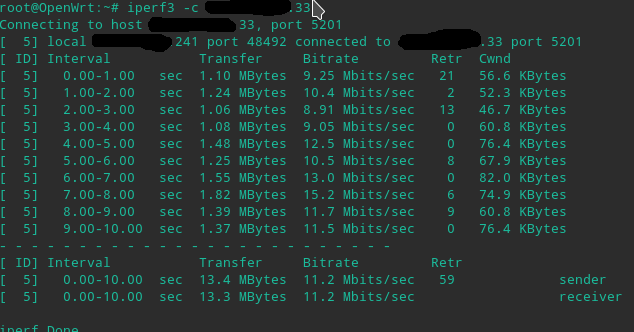 Download

I've tested the connection directly to the network card, there were no problems
There are also no problems on the factory firmware
Can somebody help me to fix that ?