Hi folks,
So, Im not really techy in terms of networking.. I have a Netgear DGN3500 running OpenWrt Chaos Calmer 15.05.1.
Every time I try to transfer somewhat large data (say movie files, 700 Mb, 1+TB) from my wired 100/10Mbps connected NAS over Wifi to either my Mac (using afpfs) or my Linux tower (using NFS) , it seems to take FOREVER ! And, while the transfer is being done, I can barely browse my NAS .. everything becomes unusable until the transfer is complete !
I am wondering if one could help me out troubleshoot this problem to see if it's something wrong with my router's configuration ? I took a few screenshots from the "realtime graphs" while copying data...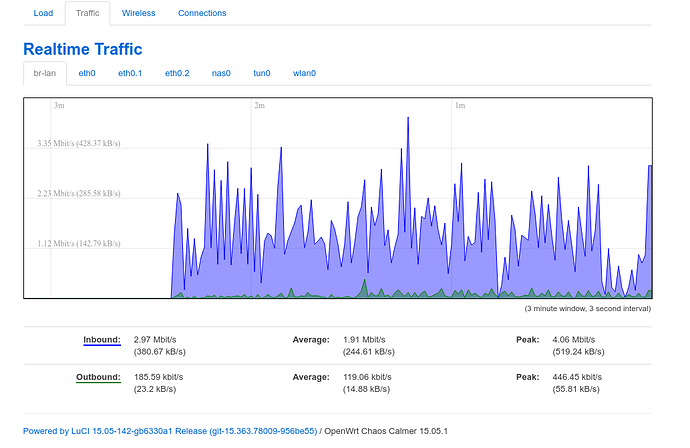 Is this normal !? Seems odd to me...
Much thanks in advance for any tips on how to troubleshoot this!
Pat