Hello community,
I've recently configured a dump AP for my network.
Usually I was able to see what hostnames are occupying which IPs and which MACs in the LuCi web-interface.
Now, as the AP only act's as AP and the IPs and DNS entries are assigned from the routers behind the AP, I only get presented with a screen like that: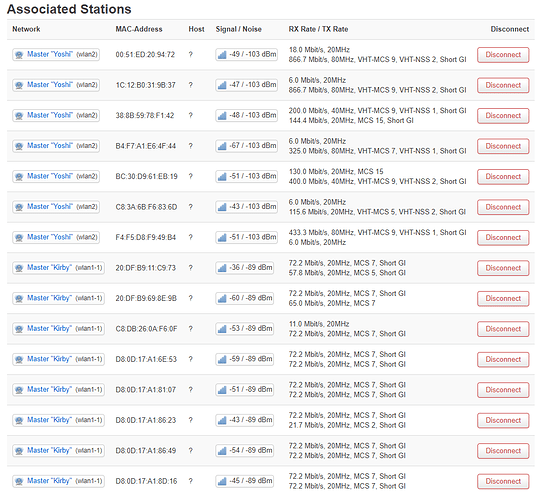 Is there any way I force to show the hostnames/IPs automatically?
If not, is there any manual approach? Like for example adding every hostname and IP with the corresponding MAC to some sort of file for LuCi to read and display the correct IPs/hostnames?
It's not a big deal however, just a bit of an annoyment to me, as I used to check which devices are connected with which speed etc - now I have to copy the MAC, search in the router to see which device is which .. you get it.
Thank you very much!