After a little work I think I have installed both wifi dongle and huawei LTE dongle.
It's currently connected to my network with a static IP on the built in ethernet. It's a Raspberry Pi 2 B+. I'm planning to get a Pi 4, but it's currently not in stock anywhere (where I live) - so this will have to to until i get the Pi 4
The current state of my interfaces: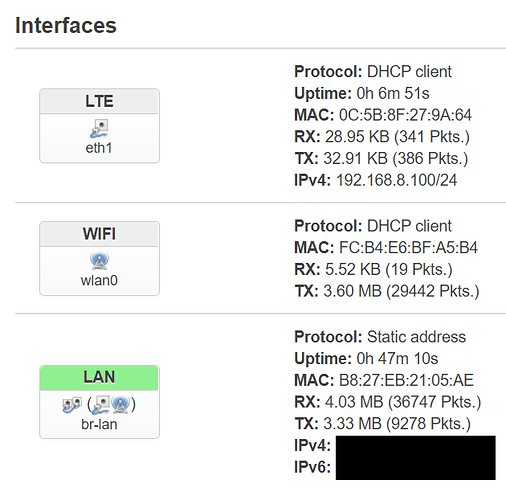 What do I need to do now? Right now its connected to my home network and I gave it a static ip outside of the DHCP range. But I would like to take with me the raspberry pi and share the LTE's internet connection to anyone connected to wlan0.
How do I set that up?
I am able to connect to it with the wifi dongle, but is it correct that the LTE also should be DHCP client? How does it know that clients of WIFI should get internet thru LTE?