Need to know, where are serail ports.(Gnd, Rx,Tx)
Dont have multimeter.
Help will be appreciated.
Thanks in advance.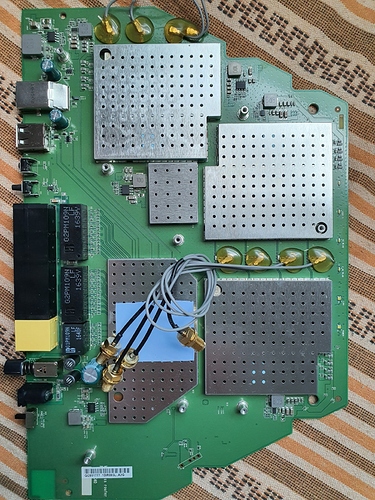 Can you mark those port in picture plz.
I have TTL cable, bt i didn't understand by frying cable or router..
Thanks for your help.
Sorry I'm on mobile. At very bottom of image there's a notch cutout of the pcb . There are 4 holes inside a white rectangle marking. The tricky part is that if those are for serial, one of those is the probably vcc. If you connect that it'll likely fry your usb ttl cable, the router or both.
If you're in UK, Europe or US you should be able to get a multimeter off Amazon for less than $10 / 7pounds.