Hi guys,
I'm not sure if there was already a subject about that but couldn't find it.
What I would like to have is to separate my network using subnet to get a LAN network where all regular devices will be, an IoT for all smart home devices with no internet connection and an IoT for devices with internet connection. I also have a guest network which is on a different ip range.
I would like to have it like so: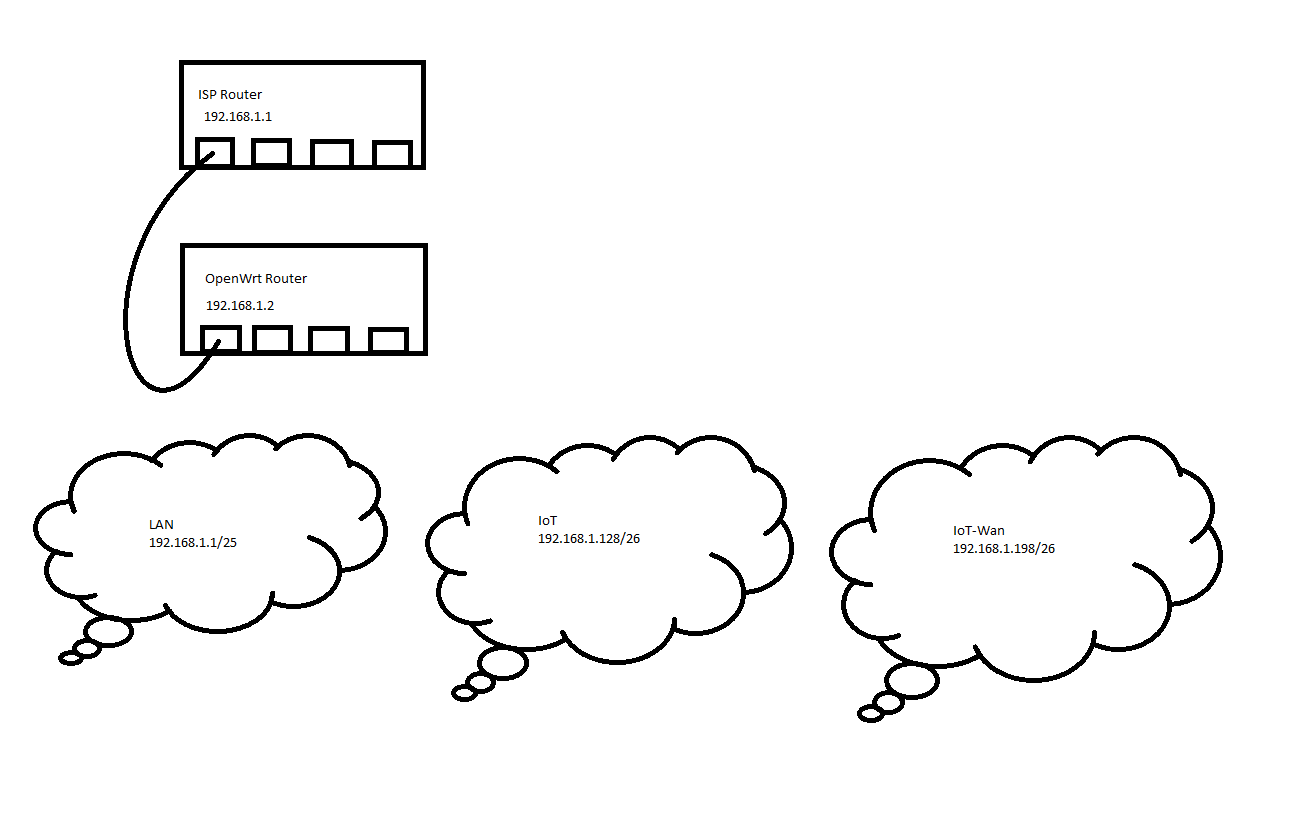 I made the interfaces/firewall/wireless network. I made a test connecting my phone to IoT network, I have an ip address in the range but no internet (so far so good) but I would like to have the possibility for LAN devices to communicate with IoT devices (one way). I tried making a traffic rule for that, whanging some things to firewall settings but cannot make it.
Do you have any suggestions ?